Weeping Cherry Tree Blossoms by the River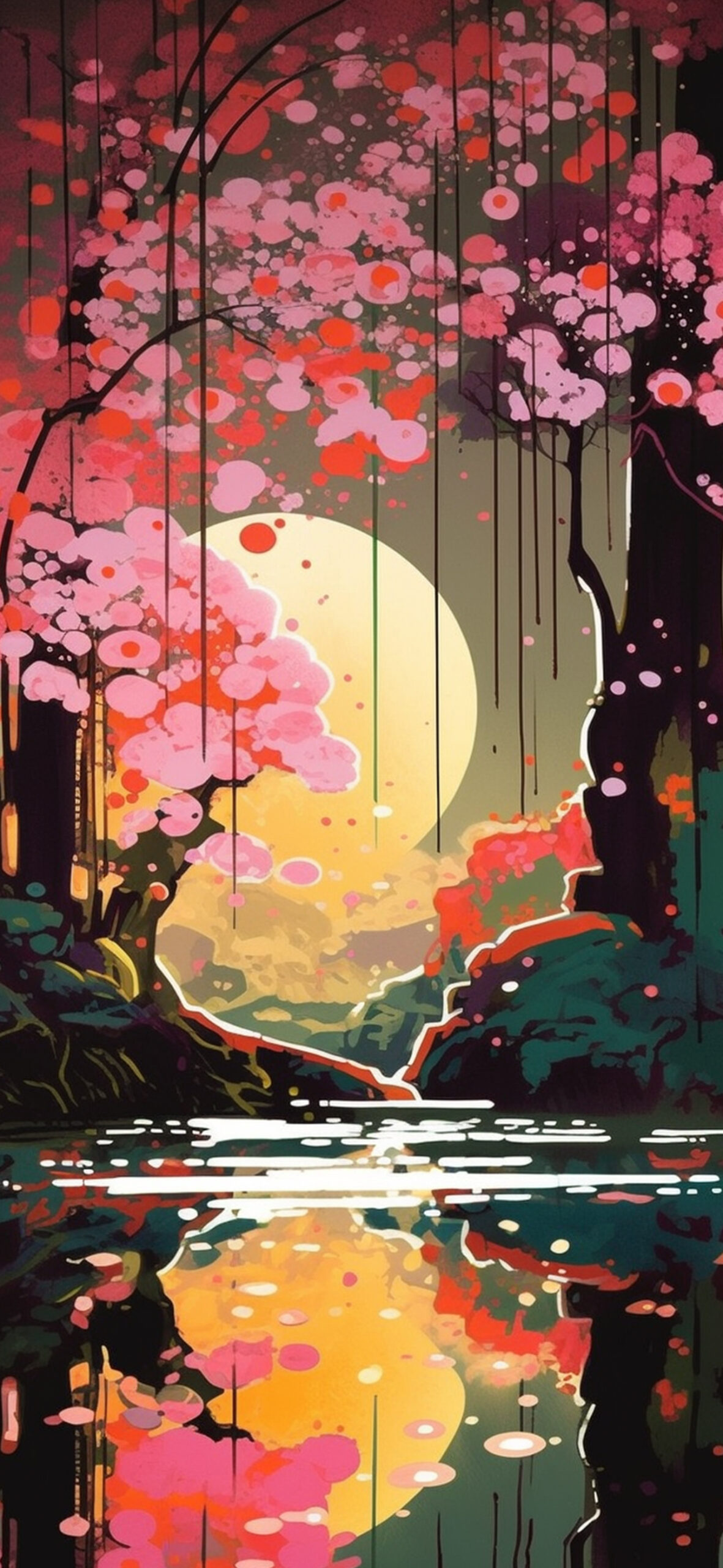 This stunning painting is a sight to behold! It features a breathtaking landscape filled with vibrant red trees, tranquil water, and colorful flowers. The style of the painting draws inspiration from the world of manga, with its use of bold lines and dynamic shapes. The color palette is a stunning combination of light pink and dark amber, creating a neo-geo effect that's both playful and alluring.
The use of vibrant palettes adds to the overall energy and excitement of the image, while the stencil art technique gives it a unique and textured look. The contrasting lights and darks create a sense of depth and drama, making it seem like the painting is popping out of the page. This image is reminiscent of poster art, with its bold and eye-catching design.