Artwork By Frank Deardurff
The following image are artwork by Frank Deardurff III. Click on the image or title to see the image larger. Feel free to comment and let me know what you think. I appreciate your feedback.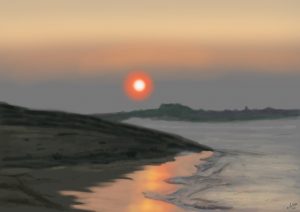 In this Sunset At The Beach painting I learned about light and refraction. The crashing waves are not as smooth as I would like but I do like how the sun reflects off the wet sand.