Artwork By Frank Deardurff
The following image are artwork by Frank Deardurff III. Click on the image or title to see the image larger. Feel free to comment and let me know what you think. I appreciate your feedback.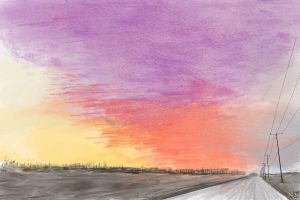 I drew this as a challenge from a friend based on a photo I took in my hometown of Terre Haute, Indiana. It was drawn using the ProCreate App. It's one of the first landscapes I did using this app.