Sitting in my office this morning I saw these odd reflections on my office door. It was a light shining on the door in little round circles with little lines in it.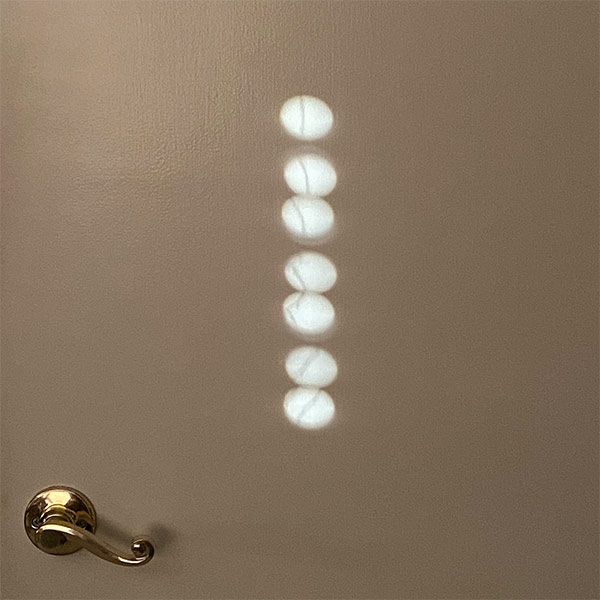 I quickly realized it was the sun shining through my blinds. At first I was certain the lines where the blind strings that allow the blinds to function.
Then as I looked a little longer the lines were moving but yet the blinds were not. It dawned on me that the "lines" were actually reflections of the branches on the tree out side my window.
Even though the blind is closed life outside my window is being reflected inside my home. This made me think of some conversations I've had over the past couple weeks with some close friends.
We don't always realize the little things we say or do reflect on others. Both positively and negatively. Maybe it's a word we share, a comment, a hug, a handshake (or right now a fist or elbow bump). But we do impact others.
I've seen this with my children, grandchildren and the people in my life. We imitate those we look up to whether we know it or not. Little things they (or we) say and do reflect on those around us.
Just like these tree branches leaving little shadow etches on my door, something I could not see directly, we too leave little etches on the door to peoples mind, thoughts, and heart.
Think about that as you move through your day for just a moment and be sure your light is reflecting positive images for others to see.