3D Artwork From Frank Deardurff
These artwork pieces are done with software called Bryce 3D. Many of these were designed nearly 20 years ago and was on a site that I had called "My Digital Dreams". Some of them were originally displayed at Deardurff.com my original site which I've not converted to genealogy research. These images are designed in a wireframe workspace to get the layouts and materials are then applied before rendering for the final artwork. Quite time consuming but also fun and rewarding.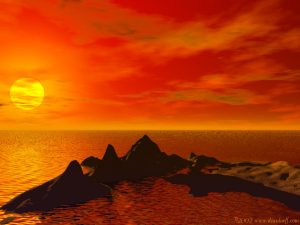 I created this one in 2002 as well. It seems I did a lot of these then. Again not a photo.